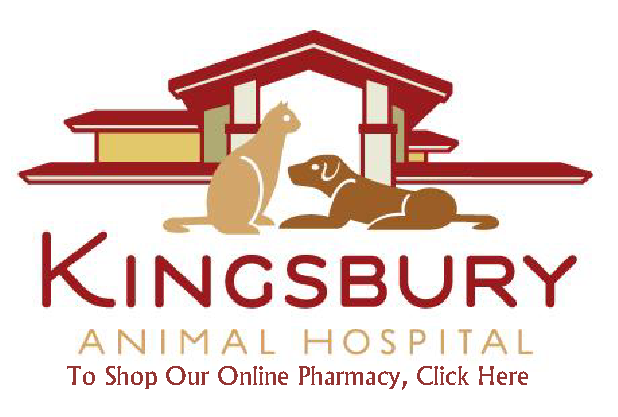 Dear Kingsbury Friend -
We enjoy providing the very personalized service you have come to expect at Kingsbury Animal Hospital. High quality care is good for everyone — for you, for us, and most of all, for your pet. As health care costs for our animal companions rise, we all want to contain expenses when and where we can. That is why we want to introduce you to our online pharmacy, VetsFirstChoice.
Ordering pet medications and veterinary medical supplies from an online pet pharmacy can certainly save money and time; particularly in the case of long term medications for arthritis, heartworm and flea prevention. However, using independent online pharmacy services offers some potential risks and disadvantages for you, your pet, and for us here at Kingsbury. Medications purchased at lower cost online may not, in fact, be comparable to those obtained directly from a veterinarian, or be backed by the manufacturer should there be a problem. Online pharmacies have been known to fill prescriptions specifically denied for medical reasons by attending veterinarians.
Since we all want the same thing — optimal care, convenience, and cost containment— Kingsbury Animal Hospital has recently begun a partnership with VetsFirstChoice. By offering our clients convenient access to affordable, manufacturer-guaranteed medications we can both trust, VetsFirstChoice, collectively owned by member veterinary practices around the country, enables us to provide greater continuity of care, and ultimately, a closer doctor/client relationship. You benefit from the cost savings and convenience of ordering from our centralized pharmacy at competitive prices. We benefit by being able to approve the order immediately through our database, where we can make an entry directly into your pet's medical file, and thus save time and the hard costs of office supplies. And, as a limited partner in VetsFirstChoice, we benefit financially from medications and supplies purchased by our clients.
The process is simple: Visit us at www.kah.vetsfirstchoice.com (or by calling 1-866-356-6214) to create your online account. Once your account is created and activated, you can start shopping. If anything in your cart requires a medical prescription, your doctor will be notified for approval. VetsFirstChoice does all the rest — handles payment, labels the product with our name and instructions, then packages and ships the order to you within 5-7 business days. Once you have established an account with VetsFirstChoice, you will no longer need to contact us for refills. Simply place your order online, and we will be contacted for any necessary approvals.
We trust that you will appreciate the combined benefits to you, your dog or cat, and to Kingsbury Animal Hospital as we strive to maintain the excellent medical care and client service you have come to expect from us. We hope you will consider having us provide some of your pet's needed medications through our on-line pharmacy, www.kah.vetsfirstchoice.com.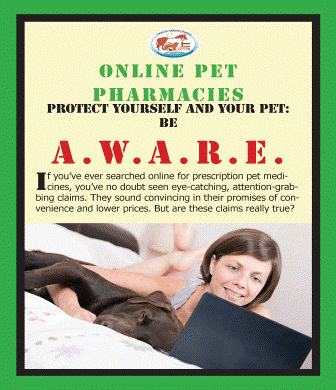 Should you elect to obtain your pharmaceutical supplies through another online pharmacy, you will need to be aware of several requirements. In order for us to approve any prescriptions, your pet must have been seen by one of our Kingsbury Animal Hospital veterinarians within a year of the date of the prescription. For dogs obtaining heartworm medication, either a heartworm test must have been accomplished within the prior year or else a signed heartworm release must be maintained on file. The online pharmacy you are choosing must also be licensed in the state of Missouri. Advise the pharmacy that we will not respond to phone requests, but that all veterinary pharmacy requests must be provided in writing. These requests may be sent to us either via fax to (314)721-7513 or via e-mail to tech@kah.com. Be sure to review the warning from the US Food & Drug Administration (FDA) regarding Online Pet Pharmacies which can be found here.
Gratefully,
Stephen A. Brammeier, DVM